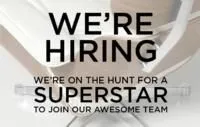 We are Currently Looking for a Full Time LMHC, LISW, or LMFT
Job Summary
We are looking for an LMFT, LMHC, or LISW licensed in Iowa for busy, growing established group private practice in Burlington, IA. We have a list of clients waiting to be scheduled!
Benefits
Benefits include employer paid Blue Cross, employer paid Delta Dental insurance, Retirement plan with employer match, additional supplemental insurance available, no weekends, no "on-call", experienced scheduling, billing and support staff at your service, fully furnished therapy room, all advertising and promotion paid. Earnings/receipts when established are not limited by a salary. You can work to earn as much as you'd like. Our therapists earn $78,000-$95,000 per year. You can choose your own schedule and preferred clientele.
Burlington/West Burlington possesses small community convenience with current up-and-coming area business growth and several big cities not far away, along with a low cost of living. In June of 2018, Burlington was ranked #6 in the nation of affordable small cities!
Please visit Greater Burlington.com for more information about Burlington.
Responsibilities and Duties
Ideal candidate will be ethical and efficient at completing documentation on time. Must have active licensure in good standing in Iowa or currently qualify for Iowa independent licensure. Must uphold the impeccable reputation we have worked hard to build. Services we provide include initial evaluation for individual, couple and family and appropriate choice of treatment modality for a wide variety of issues. You will get to choose your own hours and preferred clientele.
Qualifications and Skills
We are looking for a team member who is dependable, ethical, autonomous, ambitious, professional, organized, marketable, and detail oriented. Must hold licensure in good standing, be discreet and confidential with client information, uphold ethics to the letter, must be scrupulous with documentation and complete it in a timely fashion.
Job Type: Full-time
Income potential is not limited by a salary. Our therapists earn $78,000-$95,000 per year.
Send your resume/vitae today! We look forward to meeting you!
Please email your resume/vitae to Susan Reilly: [email protected]
Therapy Group, Inc.
2115 Des Moines Avenue
Burlington, IA 52601
Website: therapygroupinc.com