Our Providers are interactive and solution-focused. Our therapeutic approach is to provide support and practical feedback to help clients effectively address personal life changes and challenges. We integrate complementary methodologies and techniques to offer a highly personalized approach tailored to each client. With compassion and understanding, we work with each client to help them build on their strengths and attain the personal growth they are committed to accomplishing.
Sara Scott, LMHC, Clinical Supervisor
Sara received her Master's Degree of Science in Education in Clinical Counseling from Western Illinois University. She is a Licensed Mental Health Counselor in the state of Iowa. She has an additional certification in Cognitive Behavioral Therapy. She has a general practice with clinical interests including ADHD, anxiety, depression, school issues, bullied/bullying and trauma. She sees adolescents and adults experiencing a wide variety of issues including work stress, divorce, and blended family issues. Sara works with individuals, couples and families.
Amanda Older, LMHC
Amanda earned her Master's degree in Mental Health Counseling from Capella University. She is a Licensed Mental Health Counselor in the state of Iowa. She has a general therapy practice and will work with clients experiencing a wide variety of issues, age 8 and up for individual, family and couples therapy.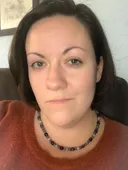 Abby Womack, tLMHC
Abby earned her Master's degree in Psychology from Crown College in St. Bonifacius, Minnesota. She is a t-Licensed Mental Health Counselor in Iowa. She has a general practice and will work with clients age 10 and up experiencing a variety of issues, including anxiety, depression, personality disorders and couples counseling among many others. Abby is also trained to provide Christian counseling if requested.
When you call, you can tell us who you would like to schedule with, or we can help you find the best therapeutic fit :)
What to Expect During Different Types of Therapy
What happens in sessions can depend on the type of treatment—and many therapists combine elements of different approaches.
Cognitive Behavioral Therapy
One common type is CBT, which is one of the most research-backed treatments for anxiety disorders and depression. It's based partly on the idea that distorted thinking is a main cause of mental distress. Say you're in therapy for depression. If a friend didn't stop to chat at school drop-off, you might think, "She must hate me. I'm worthless." During CBT, a therapist would help you identify these unhelpful thoughts, challenge them, and replace them with more realistic ones. She might encourage you to instead think, "My friend was probably busy and had to dash out." For anxiety issues, CBT also usually involves "exposure," in which you gradually expose yourself to the things you're afraid of. So if you have an elevator phobia, you'll work with your therapist to feel more comfortable in and around elevators.
Acceptance and Commitment Therapy
If your therapist recommends Acceptance and Commitment Therapy (ACT)—which research suggests is effective for anxiety, depression, and even chronic pain and substance abuse—you'll likely learn various mindfulness techniques and exercises. (ACT is based on CBT but includes a strong focus on mindfulness and values.) ACT patients are taught to notice and accept challenging thoughts and feelings.
Dialectical Behavior Therapy
There's also dialectical behavior therapy (DBT), an in-depth treatment that combines CBT with other approaches and addresses suicidal and self-harm behaviors, borderline personality disorders, eating disorders, and substance abuse problems, among other issues. Or you might try psychodynamic therapy, in which you learn to define your problems and understand how your history and past relationships may be influencing your current behavior.
General Counseling
If you're having problems at work or in your relationships or are just feeling "blah" about life, a licensed professional counselor might be a good person to start with. Counseling doesn't usually focus on treating severe mental health issues but helps people "figure out the factors that get in the way of being happy," says David Kaplan, PhD, chief professional officer at the American Counseling Association. Counselors aid in identifying "what is keeping you stuck and can help solve problems so you can be more fulfilled and better enjoy life," Kaplan says. Marriage and family therapists specialize in working with couples and families.